New York Electrician
Don't worry; it's not another NYC blackout, you just need a dependable electrician. Whether it's a construction and remodeling project, home electrical wiring, electricity conservation, or electrical maintenance you need, with us you will find reliable and licensed electricians in the New York City area. Our electrician staff including industrial and commercial electricians, construction and remodeling contractors and electrical contractors, are professionally trained and fully licensed to serve your needs at affordable rates.
Before we are hired for any job, we provide our prospective customers with a detailed and comprehensive estimate which thoroughly explains the anticipated costs of the project at hand. With customer satisfaction as our top priority, we at Electrician New York believe it is the customer's right to fully understand the details and components of the estimate, and we will gladly answer any questions regarding the rates charged for the specific electrical problem in question.
Commercial and residential electrician service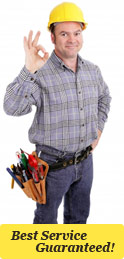 Our electrician jobs include:
New Construction and Remodeling
Electrical wiring and cable installation
Electric devices installation
Heating, Ventilation and Air Conditioning (HVAC) service
Electrical repair and maintenance
Electrical service upgrades
Electrical inspection
Surge Protection
Intercom Installation in NYC

We also supply electrical tools and supplies for do-it-yourself electrical work.
Emergency Electrician New York

24/7 we are ready to provide you with timely, efficient, exceptional service. If you need a local emergency electrician in NYC, that is available day and night around the clock, Contact us today for all of your electrical needs and queries.
Our residential and commercial electrical services include:
Fans and Ventilation installation / maintenance
Track and Accent Lighting installation
Data / Communication Lines
Security and Landscape Lighting installation
Motors
Exhaust Fans
Transformers
Smoke Detectors
Hot Tubs and Spas
Electric floor heating (warm floor)
Solar systems / solar energy
Install Pendant Lighting
Install Bathroom Fan
Install Ceiling Fan
Install Ceiling Light Fixture
Install Ceiling Speakers
Install Computer Network Wiring
Install Doorbell
Install Electric Baseboard Heater
Install Electrical Outlet
Install Electrical Receptacle
Install Electrical Wiring
Install GFCI Circuit Breaker
Install GFCI Outlet
Install Home Alarm
Install Home Security System
Install Home Theater Projector
Install Home Theater Speakers
Install Home Theater System
Install Home Theater Wiring
Install Intercom System
Install Light Switch
Install Lighting Fixture
Install Low Voltage Lighting
Install Oven
Install Surface Mounted Lighting
Install Telephone Jack
Install Thermostat
Install Track Lighting
Install Under Cabinet Lighting
Install Wall Lighting
Install Wall Mounted Lighting
Install Wall Outlet
Install Wall Sconce
Repair Aluminum Wiring
Replace Bathroom Fan
Replace Built-In Refrigerator
Replace Electric Switch
Replace Electrical Outlet
Replace Electrical Plug
Replace Microwave Oven
Replace Range
Replace Receptacle
Replace Switch Plates
Replace Thermostat
Replace Trash Compactor
Replace Vent Hood
Install Low Voltage Deck Lighting
Install Low Voltage Deck Post Lighting
Install Low Voltage Deck Stair Lighting
Install Low Voltage Outdoor Lighting
Install Outdoor Landscape Lighting
Install Outdoor Lighting
Install Outdoor Receptacle
Install Outdoor Speakers
Install Path Lighting
Install Solar Lighting
Install Appliance Circuit
Install Can Lighting
Install Ceiling Outlet Box
Install Circuit Breaker
Install Electrical Service Panel
Install Electrical Sub-Panel
Install Lighting Circuit
Install Lighting Control System
Install Recessed Lighting
Remodel Electrical Box
Re-Wire Electrical Circuit
Re-Wire Home
Re-Wire Kitchen
Upgrade Electrical Service Panel
Our services are provided in the following locations:
Manhattan | Brooklyn | Queens | Bronx | Staten Island
* What else? besides electrical jobs we also provide Plumbing services in NYC. Call us now for a great service
Best service provider in NYC according to top electricians
482 east 74th St. #1A New-York, N.Y. 10021