You are here: Homepage » Residential
Residential Electrician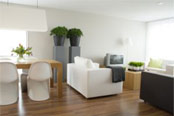 Electrical equipment has made itself indispensable over the years. It's something which we have come to rely on, something that has become essential in our daily routine. But what happens when we suddenly and unexpectedly find ourselves without it?
Do we dare try to live without this equipment in this modern age, and worse, in the heart of New York City? To experience what life is like without the convenience it offers us?
Your Local Home electricians
With a reliable NYC electrician, you won't have to. Electrician New York's residential electrical service can ensure that the electrical wiring and equipment you've come to depend on will continue to function perfectly.
Our qualified personnel can deal with any electrical problems that lead or result in blackouts, power failures, equipment shutdowns, and the like, and guarantee that you will receive these affordable solutions almost immediately after you call.

Moreover, Electrician New York's services aren't limited to electrical emergencies. Our residential electricians are also capable of handling domestic electrical installation, repair of residential electrical wiring, and many other tasks. Our residential electrician services include routine maintenance of your electrical system as well.
You won't have to worry about being deprived of electricity as long as our personnel are standing by to help. Call us anytime to hire a dependable domestic electrician or to get more information about our domestic services.
Listed below are only a few of Electrician New York's many areas of expertise:
Ceiling Fan Installation / Maintenance
Breakers and Fuses
Code Corrections
Outlets and Circuits
Track and Accent Lighting
Service Panel Upgrades
High-Tech Troubleshooting
Dedicated Computer Circuits
Data / Communication Lines
Lighting Design & Maintenance
Security & Landscape Lighting
Surge Protectors
Motors
Exhaust Fans
Electric Water Heaters
Transformers
Smoke Detectors
Ground Fault Interrupt Circuits
Appliance Circuits
Hot Tubs and Spas
We do not perform garage doors repairs or installations. If yo need that type of project click here
482 east 74th St. #1A New-York, N.Y. 10021